COTTON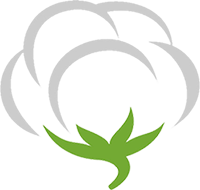 Trade, Track, Test & Tally up with our cloud-based Cotton ERP Software.
From Contract to Purchase and Purchase to Sales we have got everything covered up for you. We have laid out Customized forms which enable testing according to parameters set by your company.
Maximize the potential through Real time access to Reports and SMS alerts for pending work.
CORE FEATURES
Multi Branch, multi user creation.
Lot wise sales and Purchase analysis.
Cash discount and interest calculation.
Contract management (email intimation to buyer/seller/agent).
Approval process and Lot allocation. (Email intimation)
Quality claim parameters & debit note facility in payment invoice
SALIENT FEATURES
Platform Independent - Cloud Based System.
Secure access anywhere and real time access information system.
Transporter bill management.
Warehouse management.
Automated cash discount / interest facility in payment calculation.
Receipt calculation and credit note generation in sales invoice.
Document upload ( LC\SI ) for Export.
Payables/Receivables list on tips.
Integrated accounting system and financial report.
MIS (Reporting).
GST R1,R2, 3B report.
Email and SMS integration.
Alert/Pop up for payment reminder, GST return, outstanding payment follow up.